Win money on DrumbeatNews !!!
OWERRI—IMO State Government and Governor Rochas Okorocha, have been dragged to court by the sacked chairman of the State Independent Electoral Commission, ISIEC, Barrister Amaechi Nwaoha, over his alleged wrongful dismissal from a tenured office.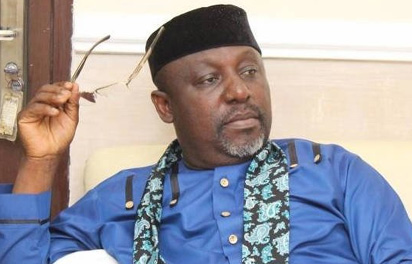 Other parties joined in the suit, NICN/OW/15/2018, are the state Attorney General and Commissioner for Justice, and ISIEC. Nwaoha sought three major reliefs from the National Industrial Court of Nigeria, NICN, including a declaration that he is still the chairman of ISIEC, until legally removed from office and until his entitlements which have not been paid in the past four and a half years are cleared. He equally urged the court to declare that the appointment of a new ISIEC chairman, Mr. Tony Ibebuchi, did not follow due process and arising from this, "any action(s) presently taken by him (Ibebuchi) as the commission's chairman is illegal, null, void and of no effect".
The court was similarly urged to declare that he (Nwaoha) or any other member of the commission, can only be removed, following steps laid down in the Nigerian constitution as amended in Section 201, as well as uphold Section 119, which stipulated the  tenure of the chairman and members of the commission. Some concerned citizens are already expressing fears that the touted local government election may remain a mirage until the court decides either way, on the matter.